Services
Flexography
Our 7 color presses deliver consistent quality, operate at 500 ft./min. and can print on a variety of substrates including film, paper, foil, plastic, polypropylene.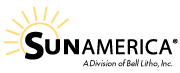 Offset Lithography
Our 40 in. 6 color presses can achieve amazing detail, delivering a variety of products such as labels, brochures, fliers and stationary.

Visit www.bell-litho.com for
more information.
Digital Printing
Our digital division of Bell Litho Inc., GLO Document Solutions, creates quick turnaround personalized digital color documents.

Visit www.glodocumentsolutions.com
for more information.